January is a good time to get plans in place for the rest of the year, so why not start the New Year organising a garden makeover? Whether you'd like to change something small and specific, or if you're looking for a complete overhaul, here are some garden makeover ideas to inspire you.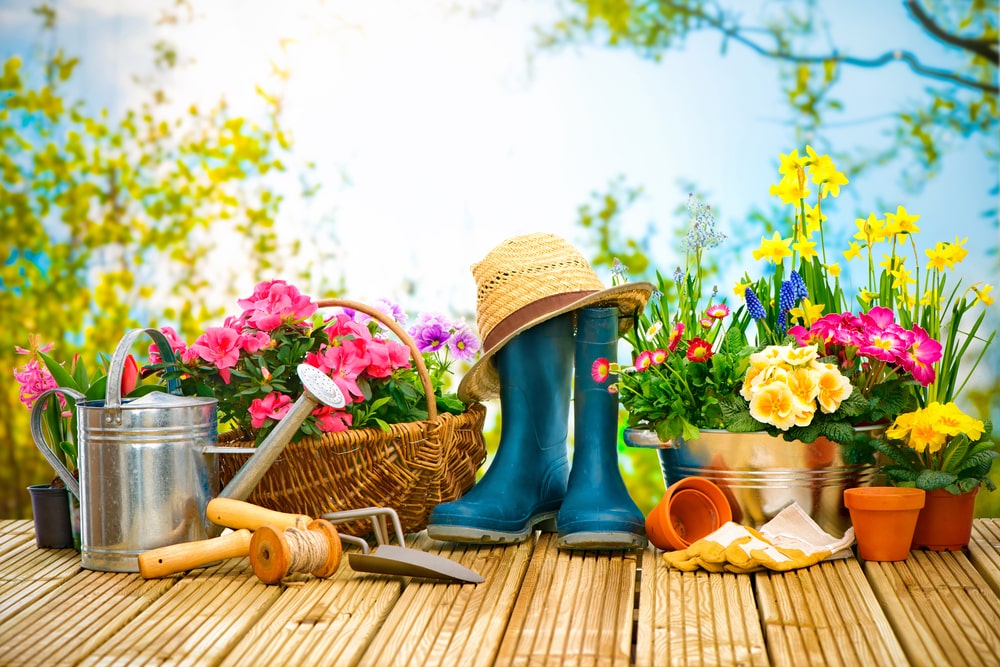 1. Hide unsightly areas
We all have bins, sheds and areas of our gardens which are a bit of a dumping ground. But you can hide these awkward areas with some fencing or screens.
As well as disguising what you don't want to see, fences and screens can be used as part of your garden makeover to create interest and give your outside space a new look. Try growing some flowering climbing plants up and over your screens for something new.
2. Introduce more pots and planters
For a quick and easy garden makeover, try introducing more pots and planters. They help your garden to look neat and are a great way to bring in some vibrant colours, both with the plants and perhaps the pots themselves.
For a garden makeover on a budget, try upcycling existing pots by painting them in a new and interesting colour.
3. Remove overgrown shrubs
For more garden makeover ideas, consider removing overgrown shrubs and bushes which can make the garden feel closed-in and unwelcoming. Shrubs such as conifers tend to dominate and take over in a garden. They can look menacing and will also sap all the nutrients from the soil, making it difficult to plant anything else. So you may wish to consider getting rid of these if you have them.
Removing overgrown shrubs can be a difficult job and you may well need help with this garden makeover from a specialist tree surgeon. But once removed, the new space opens up immediate opportunities for a change, whether it's planting colourful flowers, a patio or even a summerhouse.
4. Transform neglected flowerbeds
A neglected flowerbed which is full of weeds or a bit sparse is a prime space for a garden makeover. Firstly, you'll need to give the flowerbed some nutrients so that new plants will take and grow, so incorporate lots of enriched compost. Once this is done, give some thought to what you will plant.
Use a range of multi-seasonal plants which will flourish year round. Ornamental grasses look good throughout the year, including winter. You can then plant bulbs such as tulips and daffodils for spring and a mixture of annuals such as geraniums and perennials such as peonies and phlox for bursts of colour during the summer.
5. For an easy garden makeover, install artificial grass
Installing a false lawn is a quick and easy way to instantly achieve a garden makeover. A synthetic lawn will immediately neaten up your garden with a beautiful even finish that has no muddy or dry patches or stubborn areas full of weeds.
As well as immediately transforming the look of your garden, you'll reap the benefits with fake grass because you won't have to spend hours mowing, weeding, watering and feeding the lawn.
For a quick and effective garden makeover, choose premium false grass from Astro Warehouse.
If you're planning a garden makeover in the New Year, consider fake turf for a gorgeous, even finish that looks amazing every month of the year.
At Astro Warehouse our top quality artificial grass range looks amazingly realistic and is guaranteed for 8 years. It also comes by the roll so it can be supplied to you at unbeatable prices. Samples?  Order yours here.
Don't forget to check out our installation guides for help fitting false grass on any type of surface.
Questions? Get in touch with our expert team.