Christmas this year will be different for most of us and so there's never been a better reason to decorate your garden and outdoor space to help create a more festive feel as we spend more time at home. One thing's for sure though, the benefits of synthetic grass will mean your fake lawn area will look stunning with no fuss, plus the number of muddy shoes traipsing through your garden (and into your house!) will be kept to a minimum.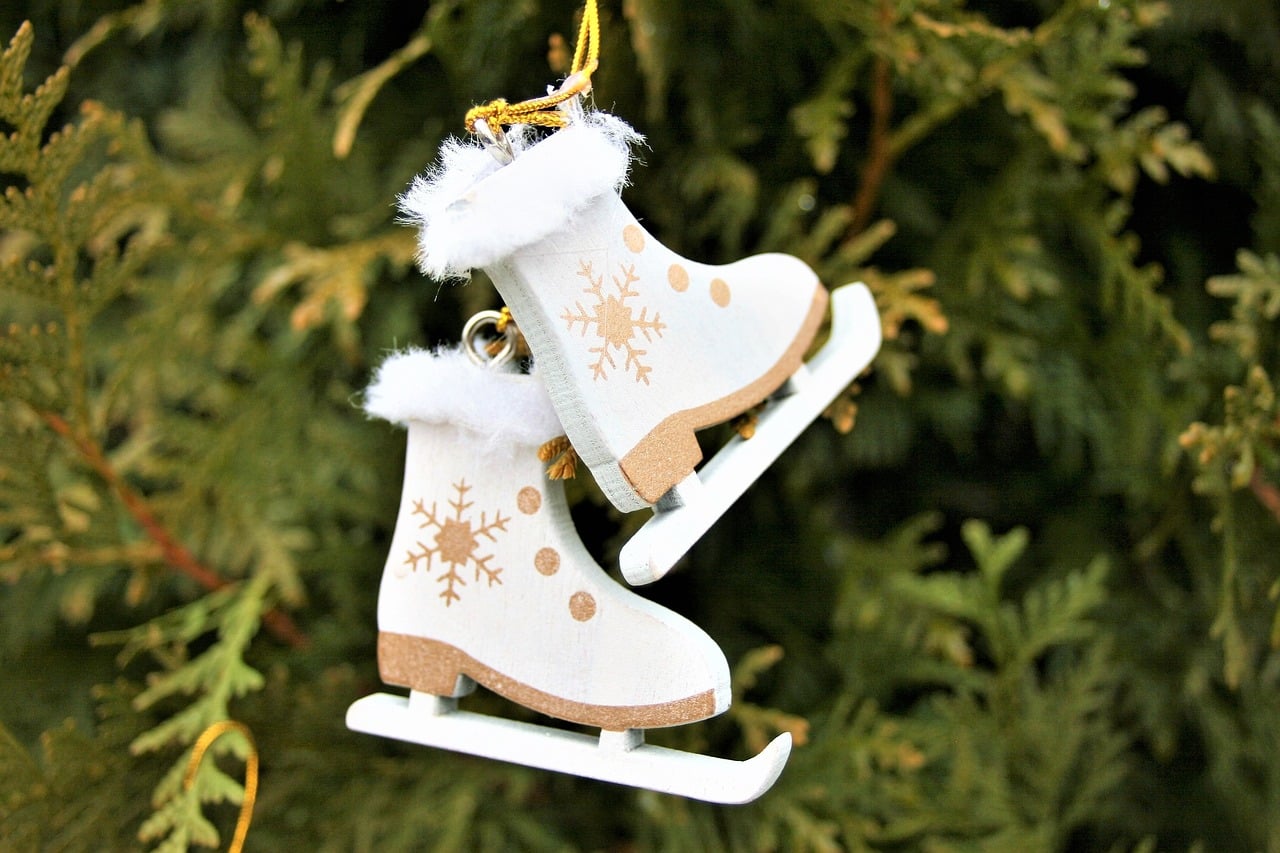 1.   Create a Cosy Spot
The winter weather is unlikely to be mild, so create a cosy spot in your garden in which guests can sit, socialise at a distance and admire the view. Garden chairs and benches can be made more enticing with cushions and throws or blankets which guests can wrap themselves up in.
Whether it's a patio heater, fire pit or chimnea, you'll need some form of heat to warm everyone up. Don't place the heat source directly on to your fake grass as it could end up damaging it. Instead, look to safely secure your heater on a flat patio surface.
2.   Lighting
Lights are a quick, easy and decorative way to brighten up a garden for Christmas get togethers. Twinkling fairy lights strewn up along a fence or wrapped around a tree or shrub can give an instant festive feel. Lanterns, candles and tea lights also soften the atmosphere with a cosy feel. Remember to place these in careful positions where they can't be knocked over and risk damage to your property or your astro turf garden. Lighting up walkways and paths will not only give practical help to your guests but can give a real celebratory feel too.
3.   Seasonal Plants
Make use of seasonal plants to add immediate decoration. Instantly transform some neglected hanging baskets with conifer sprigs and bunches of holly to give a festive touch. Try filling some jars or old bottles with evergreen foliage, mistletoe or pinecones to create a decorative centre piece for an outside dining table or punctuate different seating areas.
4.   Decorations
Adding some traditional Christmas decorations to your garden will enhance the festive spirit and get everyone in the mood. Try hanging some oversized baubles from trees and bushes. Free-standing decorations like reindeer can be bought from shops or why not have a go at making your own. Use logs for the head and body with branches for legs and twigs for antlers. Heavy-based decorations can sit comfortably on artificial turf, but don't use stakes or pegs to tie down decorations or inflatable Christmas decorations as this will damage your fake lawn.
5.   Walls and Doors
If you have a plain brick wall in your garden, jazz it up with a Christmassy wreath – frosted pinecones or evergreen foliage look classic and traditional, but you could add your own splash of colour using organza or silk ribbon. Don't neglect your front garden either, welcome guests to your soiree with lighting, decorations and a statement wreath on your front door too.
To Enjoy the Benefits of Synthetic Grass at Budget Prices, Choose Astro Warehouse.
Artificial turf will suit any garden and bring a range of benefits including a lush looking lawn all year round. You won't find better prices anywhere in the UK than at Astro Warehouse. Browse our artificial grass ranges and take a look at our installation guides. You can get in touch with our expert team for more advice about an astro turf garden.