Gardening is a fine art, and it can be easy to make gardening mistakes, however long you've been dabbling with your outdoor space. So, whether you're watering your plants the wrong way, unsure how to deal with pests or pruning out of season, we look at the most common gardening mistakes and how to avoid them.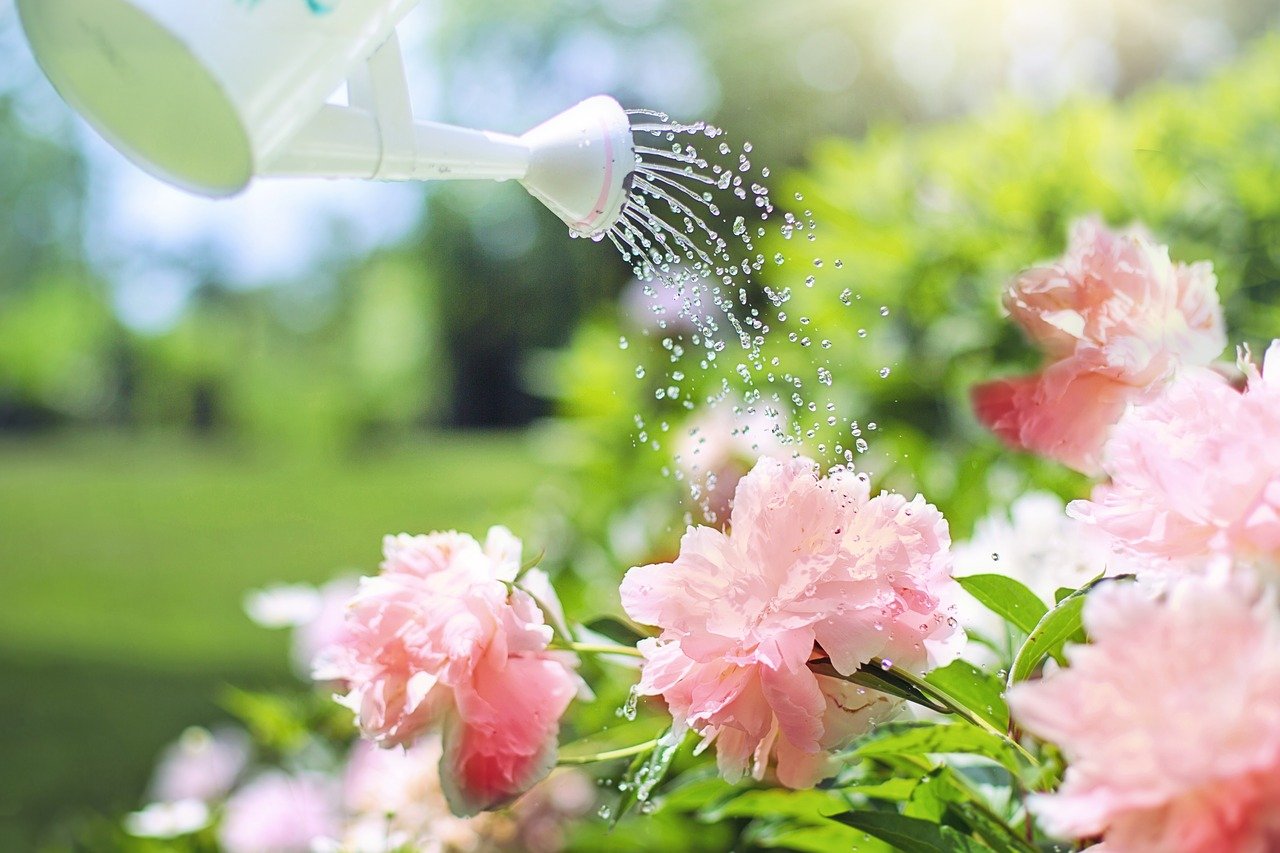 1.             Watering incorrectly
One of the biggest common gardening mistakes is to do with watering. Many people assume that showering the leaves and tops of the plants will suffice. The trouble is that this way, not enough water gets to the roots. Shallow watering encourages shallow roots, which in turn leads to them being prone to toppling over.
So, try to water deeply, concentrating on the roots. You can either set up an irrigation system, ideal for larger gardens, or simply poke the earth with the end of a broom handle and fill the pockets up with water.
Other typical gardening mistakes concerning watering are to do with the time of day. Watering plants around the middle of the day in the summer means that moisture is wasted through evaporation, and the heat causes plants to scorch too. Instead, you should water your garden either first thing in the morning or last thing at night, or both during particularly hot spells.
2.             Shallow weeding
Weeds can be a real pain, but simply chopping the heads off is not going to prevent them from coming back, especially the likes of stubborn weeds like dandelions which have strong roots.
To successfully get rid of weeds, you need to dig as deep as you can to fully remove the root, or use a weed killer that will be absorbed down into the roots.
3.             Waiting to deal with slugs
Many gardeners make the mistake of dealing with slugs too late into the summer. To get ahead of these destructive pests, you need to start early in spring just as it's starting to get warmer.
Whether you're opting for eggshells, grit or beer traps to stop slugs, get ahead of the game to prevent them breeding and increasing their numbers. If you start early, you'll find that you'll have a much easier summer.
4.             Pruning at the wrong time
Pruning a plant or shrub at the wrong time of the growing season could see you cutting off buds which were about to flower. On the other hand, if you prune too early, the plant may grow new shoots which suffer frost damage.
Pruning at the wrong time is a common gardening mistake which results in sheared plants and missed blooms. As a rule, plants which flower in the spring can be pruned immediately after they have finished flowering, and plants which flower late in the season should be pruned once they are dormant.
If in doubt, read up on the type of plant or shrub that you have and discover its flowering pattern. You can then schedule when it needs to be pruned. The Royal Horticultural Society (RHS) website should have all the advice you need.
5.             Planting a natural lawn
Whether you're busy with work, family, hobbies or friends, gardening mistakes often include trying to deal with the maintenance of a natural lawn when you simply don't have time.
A natural lawn requires a fair bit of work. You need to regularly feed, weed and water it to ensure it looks great and stays neat. An alternative solution is to opt for artificial turf which, once installed, immediately looks fantastic and requires very little maintenance throughout the year. As an added benefit, with artificial grass, you won't need storage for a lawnmower or extra tools.
Avoid a common gardening mistake and opt for a synthetic lawn from Astro Warehouse
With less need for maintenance, but a superb year-round appearance, installing fake grass is one gardening mistake that you won't make this season.
Not only is our artificial grass range premium grade quality, it also comes by the roll and is supplied at unbeatable prices.
Need samples? Order yours here. We also have a range of installation guides to help you fit your fake grass on any surface. Questions? Get in touch with our helpful team.