Looking to create interest and add personality to your garden whilst keeping the whole maintenance side of things to a minimum? From building a patio or creating a wooden deck, to laying an artificial lawn, here we explore some of the best low-maintenance garden landscaping ideas that will make your garden an inspirational place to be, without costing you hours of care time.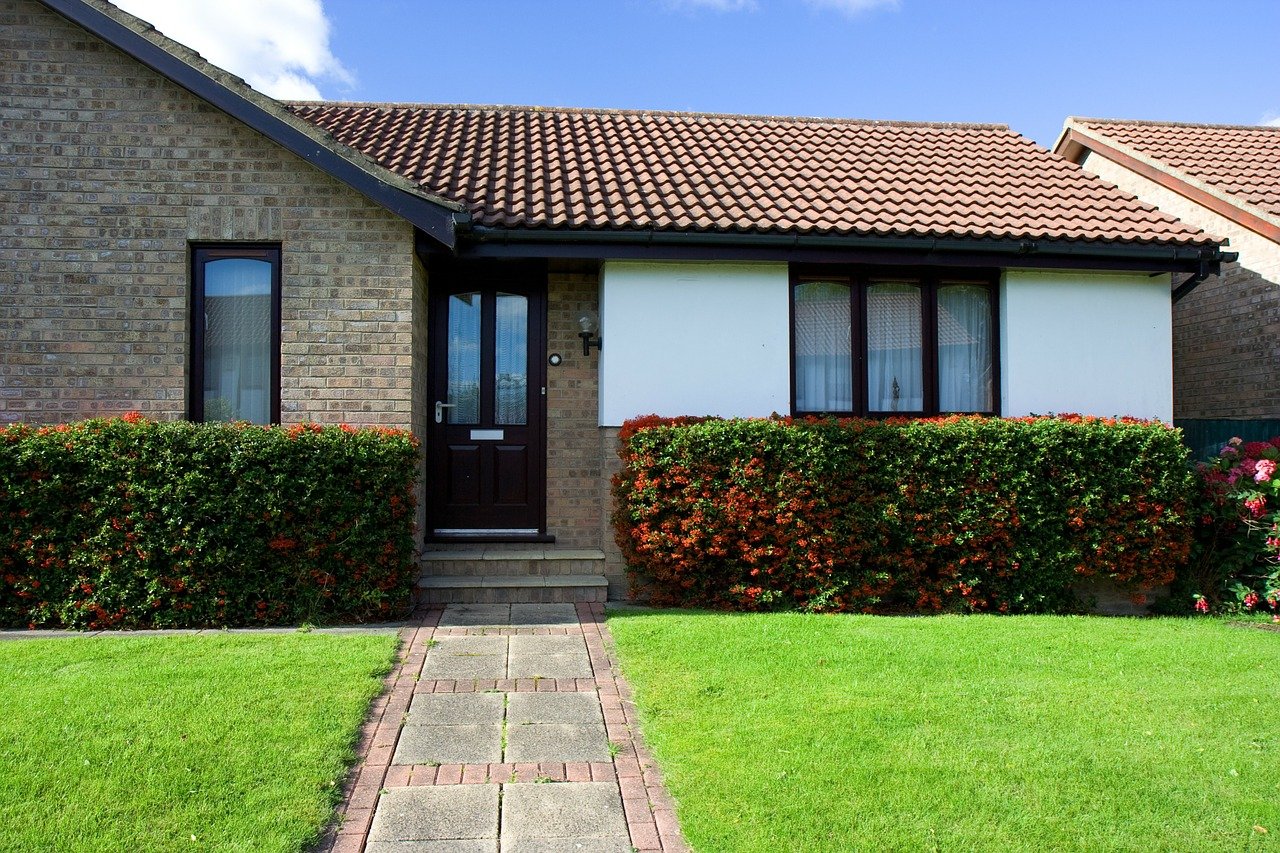 1. Create a patio
A single, focal patio area, or a series of linked patio spaces perhaps on a tiered basis, will reduce the amount of upkeep needed in a garden whilst creating a dedicated space to entertain or relax.
When creating a patio, think carefully before choosing your slabs. Natural stone such as flagstone, slate or limestone may be a little pricier than concrete slabs, but the appeal is truly unbeatable, and you'll find it so much more straightforward to take care of in the long term.
Patios really can form a beautiful low-maintenance feature in gardens of any size, especially when coupled with planting, and even perhaps an artificial lawn.
2. Lay a pathway
A twisting pathway beating its way through or around a garden can instil a sense of intrigue and direction, as well as cut back on the volume of lawn care.
Choose your pathway materials carefully for years of low maintenance enjoyment. From natural stone slabs to pebbles, shingle or concrete, providing you follow all the appropriate installation guidelines so as to prevent drainage issues and weed growth, you'll be able to create an eye-catching feature that will cut your garden maintenance time right down.
3. Build a deck
If you are looking to eliminate all that mowing, mud and maintenance that's associated with a natural lawn, and you have outdoor entertaining and family time on your mind, a wooden deck has to be one of the most popular options.
Decking that leads out directly from bi-fold or patio doors really can act as a natural extension of your home.
Decking is also an excellent way to get around the challenges of uneven garden surfaces. Create a tiered deck over a slope to even things out and boost usable space, or build a raised deck with a stylish staircase leading down to a patio or artificial lawn area to change things up and add interest. Add lighting, pots and welcoming garden furniture, and there you have the perfect outdoor room.
Decking does need a degree of maintenance, but a periodical stain or wood treatment compared with ongoing mowing or watering of a natural lawn is nothing to worry about.
4. Lay an artificial lawn
One of the most popular low-maintenance landscaping trends has to be the artificial lawn.
Today's fake grass really does look outstanding. And with all that mowing, feeding, watering, weeding and seeding completely eliminated, you'll never look back, especially when you realise that all those muddy winter days are a thing of the past. Even the Royal Horticultural Society (RHS) has championed the use of fake grass to reduce garden maintenance!
Pair an artificial lawn with a patio for the ultimate low-maintenance garden landscaping feature, or lay one on a deck to create a standout point of interest, a safe spot for kids to play, or a dedicated chill out zone for visitors.
Installing an astro turf garden will instantly reduce the amount of work outside. No more cutting, feeding or watering the lawn. Plus, you won't have the worry about constantly dealing with weeds. Whilst some people frown on a fake turf garden, it does look amazing at all times of the year and there's no mess from mud during the winter.
For an artificial lawn that's easy to maintain and that looks the business, choose Astro Warehouse.
 Looking to buy artificial grass by the roll for an easy to maintain garden? Look no further than Astro Warehouse. With our low-cost, high quality promise, plus all you need to install the perfect artificial lawn, you need not go anywhere else.
Browse our grass ranges, peruse our installation guides or get in touch for all the specialist help you need in choosing the right products from our professional, friendly team.